Maintain Your Building Exterior
Preserving the value of your property while also preventing future damage
Unrivalled excellence for all services
Get a detailed plan for current and future maintenance
Property maintenance is a
full-time job

, and you already have one.

If your building isn't regularly and proactively maintained, maintenance jobs can soon become a bigger headache and more expensive.

With PIERCE's maintenance programs, the first impression is guaranteed to be one of a professional and well-maintained property to your clients, tenants, and everyone who drives past. Stay
ahead

of your building's maintenance.

We know it's nearly impossible to keep tabs on every square inch of your building's envelope. So, when we are onsite for maintenance, we'll perform our PIERCE360 check to help you anticipate future maintenance before an issue arises. You can stay abreast of these updates at all times with PIERCE360.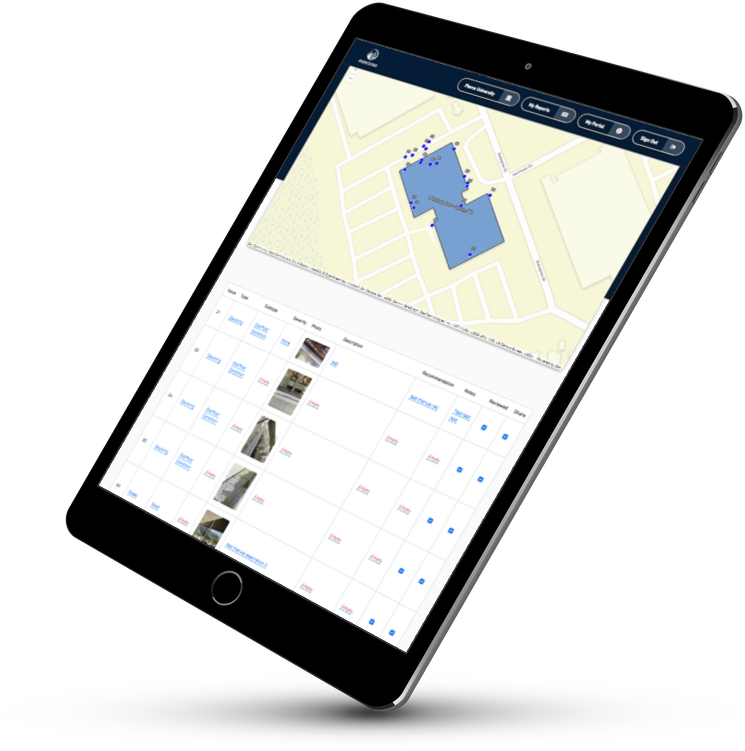 safe

and
secure
Our technicians are trained according to the latest industry standards and regulations specific to their focus to ensure they are safe while on the job and your services are up to code. While on your property, they are also a keen eye for areas of the building that are a potential threat, which will be reported following the service.
PIERCE is prepared to help you protect your tenants and reduce your property liability by maintaining the beauty and value of your building's exterior.
We started off using PIERCE Property Services for gutter cleaning and they did such a great job! We've had them do caulking, power washing, and window cleaning for us too. Their response is always quick, their work is professionally efficient & the price is always fair.
Director of Maintenance, Corcoran Management
PIERCE sent some guys over right away, on a Saturday, to shovel off the roof above our elevator machine room and stop a leak that was causing large volumes of water to get into the elevator equipment and down to the main lobby. It saved us a ton of money in elevator repairs. I really appreciate the response time and Pierce's ability to help with random jobs like this one.
Tim Rivett, Samuels & Associates
The PIERCE360 portal is impressive and very user-friendly. It's a great tool for all of PIERCE's customers!
Chris Kilday, Facilities Engineering Manager II – Whitehead Institute for Biomedical Research
Their knowledge of the façade components, combined with their use of the PIERCE360 Platform, has made the process of gathering location-specific images very efficient, smooth, and cost-effective. They understand the process of getting buildings compliant with the city and are a great resource in executing this process for buildings in Boston.
Bob Keenan, President of Building Envelope Consulting
It's been a pleasure working with the PIERCE Property Services team for power washing services, caulking, and window cleaning. We appreciate their partnership in maintaining the exterior envelope of our properties and always find them to be responsive, reliable, and competitively priced.
Senior Property Manager – National Development
Over the last 10 years, we have revitalized our property. It's one thing to renovate it, then you have to maintain it. That's where PIERCE came in.
ALLAN LUCIW, SENIOR PROPERTY MANAGER – THE DISTRICT
Professional work from start to finish. Their detailed proposal was thoughtful, thorough and made my job easy. A pleasure to work with!
Property Manager, Barkan Management Company, Inc.
For us it's important to have vendors who we know are reliable and get the job done, and PIERCE has always delivered. If there are issues or questions they will bring them to your attention …that's why I rely on PIERCE.
RICH MARTELLI, CHIEF ENGINEER – 401 PARK
We are also experts in
Restoration

and

Waterproofing
Do you have an
urgent

need?

Our Rapid Response Service can solve your immediate issue. We have teams ready to mobilize.