 Finally, you can be face-to-face with every inch of your facade WITHOUT hanging off the side of your building – using our PIERCE360 platform.
Stop leaks before they enter your tenant's space.
Accurately budget for maintenance, cap-ex projects, and major repairs.
Gain insight into your building's health like never before.
You can't see
everything

.

You are great at inspecting the interior of your building, but you can only inspect the ground level of your building facade. With PIERCE360, we give you the views you wouldn't otherwise have access to. We help you get ahead of issues before they become worse and more expensive to repair. No surprises.
What you can expect with
PIERCE360
While PIERCE performs your window, facade or garage cleaning, our technicians have unparalleled access to your building facade — we're able to see what no one else can see.
During the service, our trained PIERCE360 technicians will use our proprietary technology to provide location-specific data and images of potential problem areas on your building. We'll document any failed caulking, deteriorated mortar joints, spalling masonry or concrete, and any safety hazard we find.
At the end of the scheduled service, you'll gain access to your PIERCE360 portal and report where you can review our findings, recommendations, and request budget numbers and scopes. 
PIERCE360 is provided to you as a value-add to your maintenance service. We hope that you'll use it as a tool for capital planning and general maintenance needs. We are here to be your partner in maintaining and preserving your portfolio for years to come.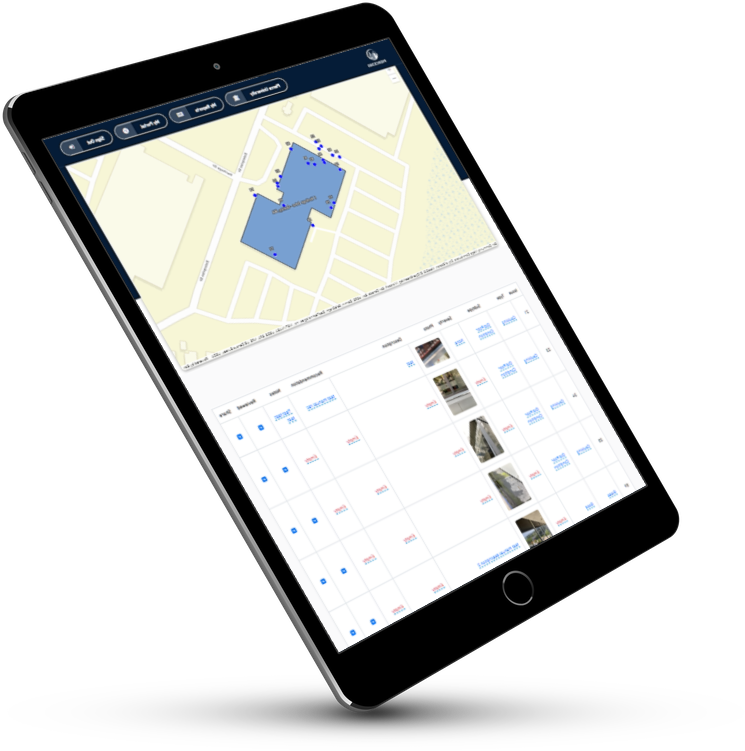 PIERCE360 provides dynamic reports on the condition of buildings you own or manage. Our reports detail observations made by our field technicians, good or bad, and make that information easily accessible to you. We use our unique tools to capture georeferenced photos in the field, classify issue types and severities and make recommendations. PIERCE360 gives you the information you need to make smarter decisions about your building
PIERCE360 leverages industry-leading geographic information systems technology. We don't simply tell you that you have a caulking problem. We show you where you have a caulking problem using interactive maps, georeferenced photos and 3D building models. Our location-based reports make it easy for you to understand exactly what is going on with your building.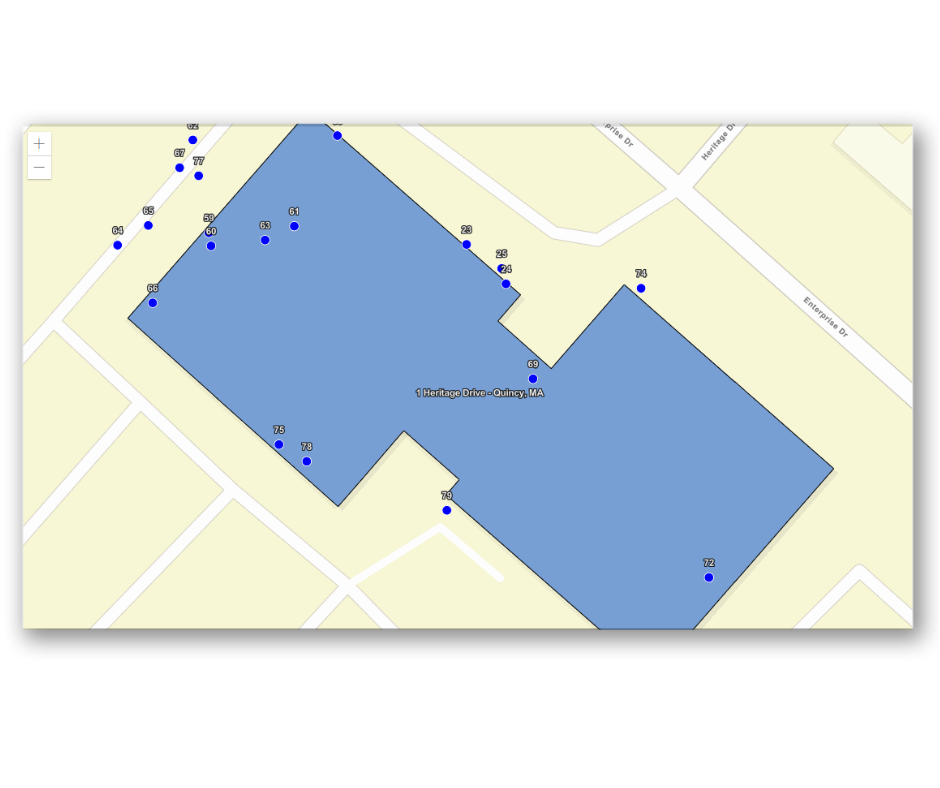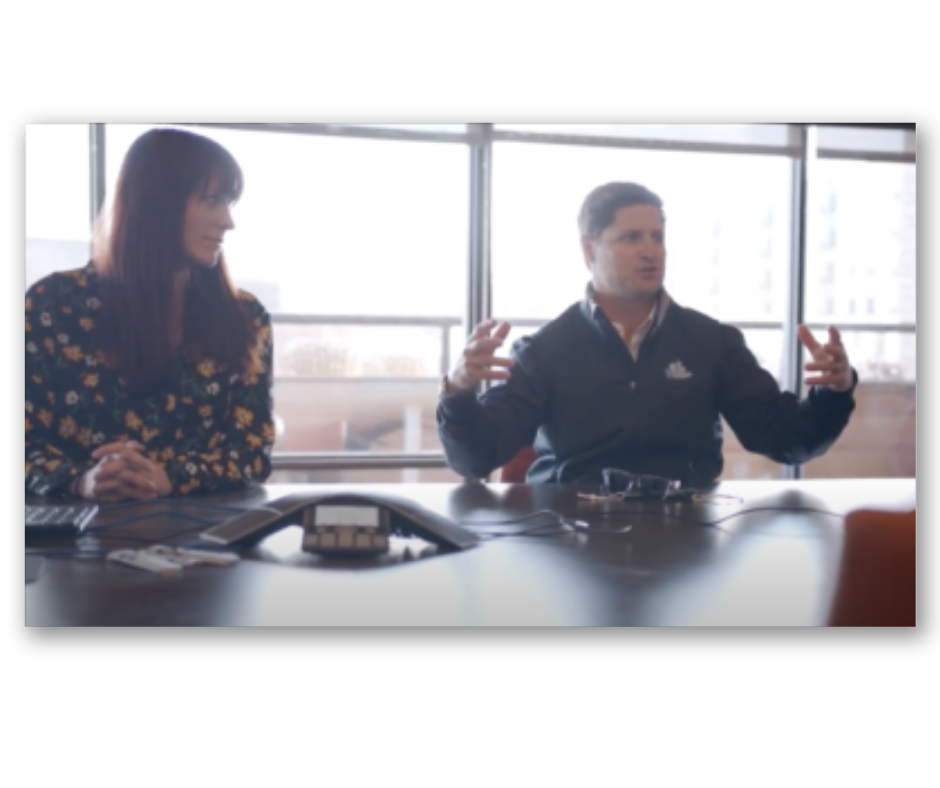 Professional Recommendations
PIERCE360 reports are created and curated by professionals in the property management industry. Our experts assess issues observed in the field, document them, and provide recommendations on how to best address them. With PIERCE360, you can rest easy knowing that you have an award-winning property management company on your side.
Their knowledge of the façade components, combined with their use of the PIERCE360 Platform, has made the process of gathering location-specific images very efficient, smooth, and cost-effective. They understand the process of getting buildings compliant with the city and are a great resource in executing this process for buildings in Boston.
Bob Keenan, President of Building Envelope Consulting
It's been a pleasure working with the PIERCE Property Services team for power washing services, caulking, and window cleaning. We appreciate their partnership in maintaining the exterior envelope of our properties and always find them to be responsive, reliable, and competitively priced.
Senior Property Manager – National Development
PIERCE sent some guys over right away, on a Saturday, to shovel off the roof above our elevator machine room and stop a leak that was causing large volumes of water to get into the elevator equipment and down to the main lobby. It saved us a ton of money in elevator repairs. I really appreciate the response time and Pierce's ability to help with random jobs like this one.
Tim Rivett, Samuels & Associates
We started off using PIERCE Property Services for gutter cleaning and they did such a great job! We've had them do caulking, power washing, and window cleaning for us too. Their response is always quick, their work is professionally efficient & the price is always fair.
Director of Maintenance, Corcoran Management
For us it's important to have vendors who we know are reliable and get the job done, and PIERCE has always delivered. If there are issues or questions they will bring them to your attention …that's why I rely on PIERCE.
RICH MARTELLI, CHIEF ENGINEER – 401 PARK
Over the last 10 years, we have revitalized our property. It's one thing to renovate it, then you have to maintain it. That's where PIERCE came in.
ALLAN LUCIW, SENIOR PROPERTY MANAGER – THE DISTRICT
The PIERCE360 portal is impressive and very user-friendly. It's a great tool for all of PIERCE's customers!
Chris Kilday, Facilities Engineering Manager II – Whitehead Institute for Biomedical Research
Professional work from start to finish. Their detailed proposal was thoughtful, thorough and made my job easy. A pleasure to work with!
Property Manager, Barkan Management Company, Inc.