Parking Garage Waterproofing
Ensure the right waterproofing solution is chosen for your unique parking garage
Proactive sealing to prevent future water damage
Maintain the appearance and value of your garage
Competitive pricing, unrivaled excellence
Your Garage will
weather the storms
Your parking garage is your building's first impression. A common threat to the appearance and value of the garage and other flat surfaces is damage caused by water intrusion due to concrete deterioration and failure. 
Before you know it, water can pool behind walls, in between floors, and in other unseen places, resulting in major damages and financial losses.
With PIERCE as your partner, your garage will remain a valuable asset to your property rather than a liability. The
next

step
More than just waterproofing
We know it's nearly impossible to keep tabs on every square inch of your building's envelope. That's why while we're at your property, we'll perform our PIERCE360 check to help you anticipate future maintenance before an issue arises. You can stay abreast of these updates at all times with PIERCE360.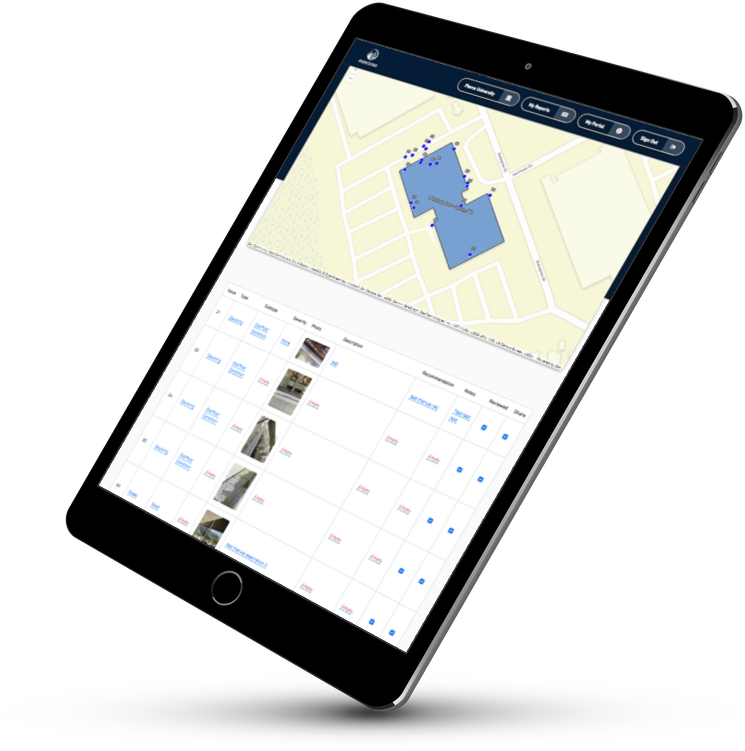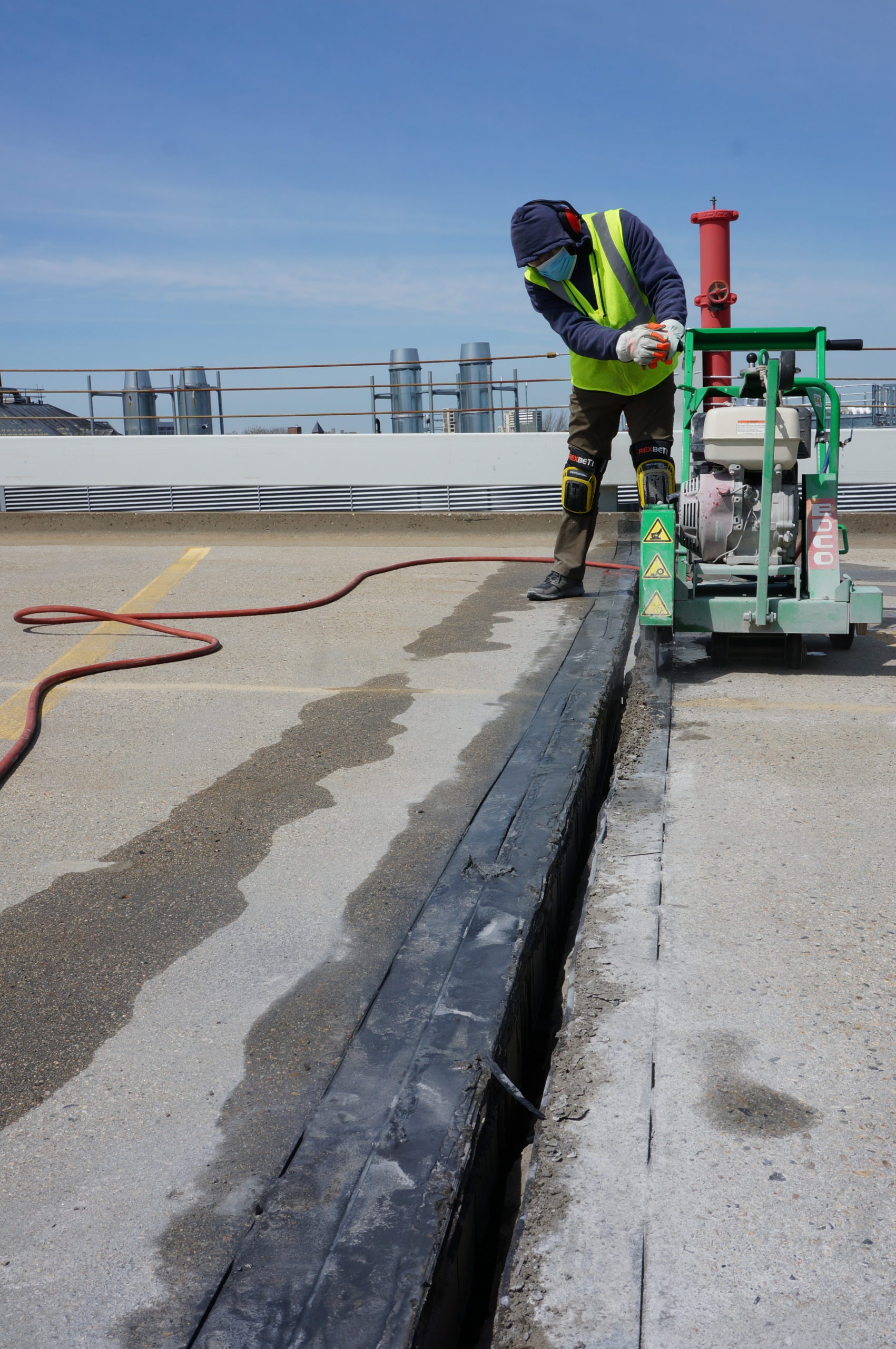 We have experience sealing:
we've got your
parking garage

covered.

Our professionals will do an inspection to identify any issues and address them before they become big or expensive. Then, we'll set up a service and recurring inspections to keep your garage protected from the elements.

Here's what you get with PIERCE:
Traffic coating installation & repairs
Caulking/sealant replacement
Drainage system installation & repairs
Elastomeric coatings/painting
Epoxy/Urethane Injections
Leak Investigations and Water tests
safe

and
secure
Our technicians are trained according to the latest industry standards and regulations specific to their focus to ensure they are safe while on the job and your services are up to code. While on your property, they are also a keen eye for areas of the building that are a potential threat, which will be reported following the service.
PIERCE is prepared to help you protect your tenants and reduce your property liability by maintaining the beauty and value of your building's exterior.
Professional work from start to finish. Their detailed proposal was thoughtful, thorough and made my job easy. A pleasure to work with!
Property Manager, Barkan Management Company, Inc.
PIERCE sent some guys over right away, on a Saturday, to shovel off the roof above our elevator machine room and stop a leak that was causing large volumes of water to get into the elevator equipment and down to the main lobby. It saved us a ton of money in elevator repairs. I really appreciate the response time and Pierce's ability to help with random jobs like this one.
Tim Rivett, Samuels & Associates
Do you have an
urgent

need?

Our Rapid Response Service can solve your immediate issue. We have teams ready to mobilize.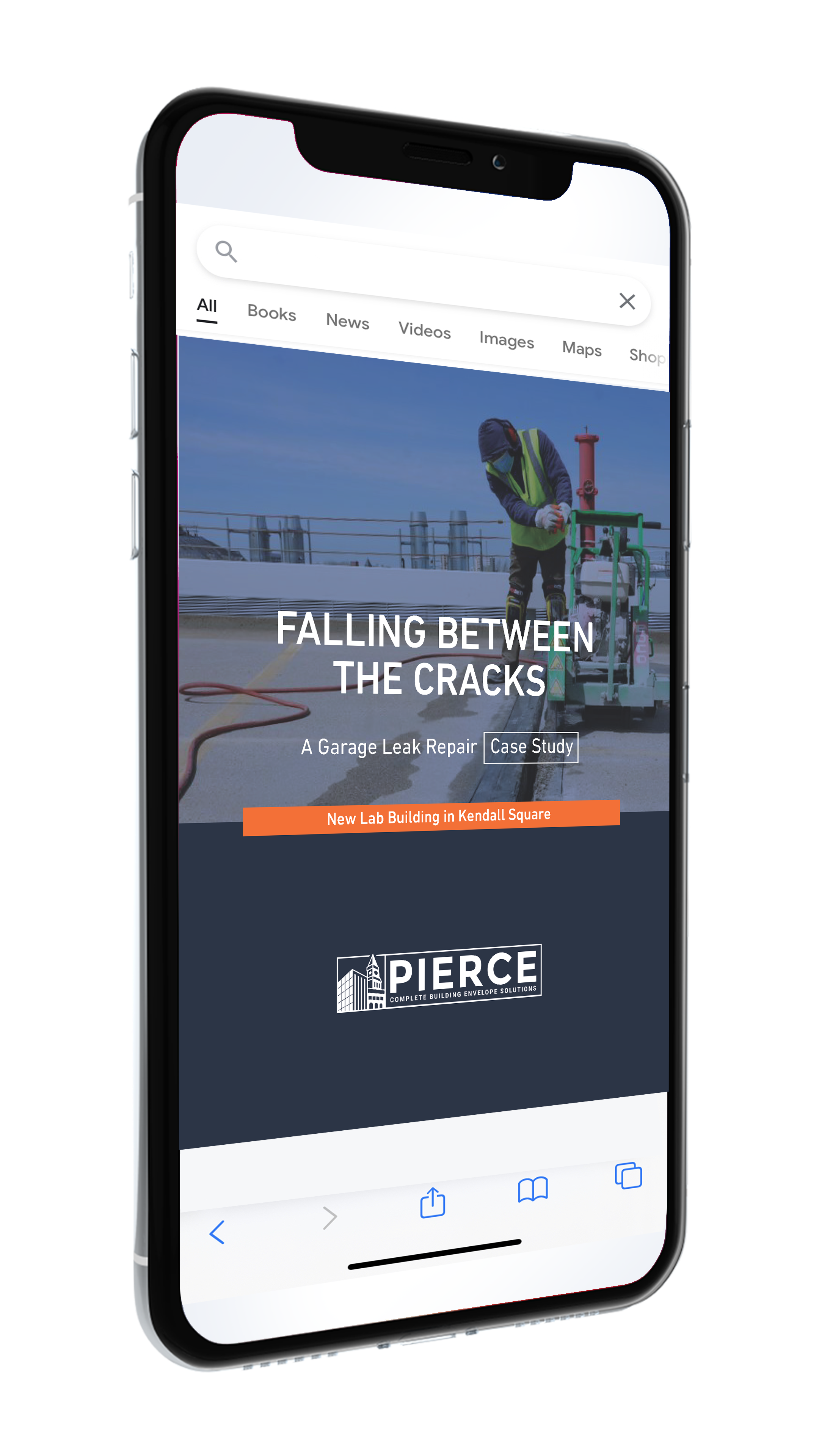 Falling Between The Cracks:

A Garage Leak Repair Case Study