Specialty Services
Have a
unique

building maintenance need?

Some things simply fall outside of your regular janitorial staff's responsibilities. You likely have areas in your building that require specialty gear or safety certification to access. It's too risky to send someone to maintain these areas unless they have the right training, experience, and safety protocols. That's why our team exists – to fill in those gaps safely so you can rest easy, confident you're protecting your building without taking risks to do so.
Facade inspections
You are the expert of inspecting the interior of your building. We are here to inspect the exterior. Whether it's for compliance with Boston Facade Inspection Ordinance, or due diligence while acquiring an asset, or for cap ex planning we are here to show you exactly what's goin on with your building.
painting
At PIERCE, we have the technical experience and connections with coatings manufacturers to help.  Whether it is sandblasting and restoring rusty steel with an epoxy mastic and urethane coating system, or the application of elastomerics, mineral silicates, or acrylics to the CMU, EIFS, or underside of garage ceilings, we can help..
Humane Solutions for Bird Control
Bird debris and droppings can affect the image your building presents and, in some cases, the health of its tenants and visitors. We can remove bird debris and prevent future incidents.
High Access Cleaning & Repair
Skylights, chandeliers, atriums, stairs, high ceilings, domes, and elevator shafts add to the uniqueness of your building but can become unsightly and problematic if not cleaned and inspected regularly. Our workforce is trained and equipped to maintain these hard-to-reach areas.
metal railing fabrication and installation
Stair tower repairs and installations. Design, fabrication and installation of metal railing systems and design fabrication installation and repair of steel stair towers and railings.
Anchor inspection and access plans
To stay in OSHA compliance, properties must visually inspect their  roof anchors annually, and perform a pull test by a certified engineer. PIERCE can assure you stay in compliance.
Gutter Cleaning & Repair
Properly functioning gutters are essential for keeping moisture from pooling near the walls and foundations, where they can cause major damage. Protect your building from water damage, unsightly streaks, siding deterioration, and more by scheduling regular gutter cleaning and inspections.
Dryer Vent Cleaning & Repair
Our service begins with an inspection of your vents and then we provide same day cleaning services to ensure they are safe to run. We also have combined years of experience repairing Dryer Vents – getting them working efficiently again so you can check one more thing off your list. More

than just specialty services

We can come in quickly and mitigate the problem, but the most beneficial thing we can do is help prevent things like this from happening in the future.

While we perform our scheduled service, we provide the PIERCE360 evaluation with every visit. We keep detailed logs of your building's envelope so that you don't have any surprises. We'll help you stay on top of upcoming maintenance needs with PIERCE360 so that you're always on top of things — never worried about emergency maintenance.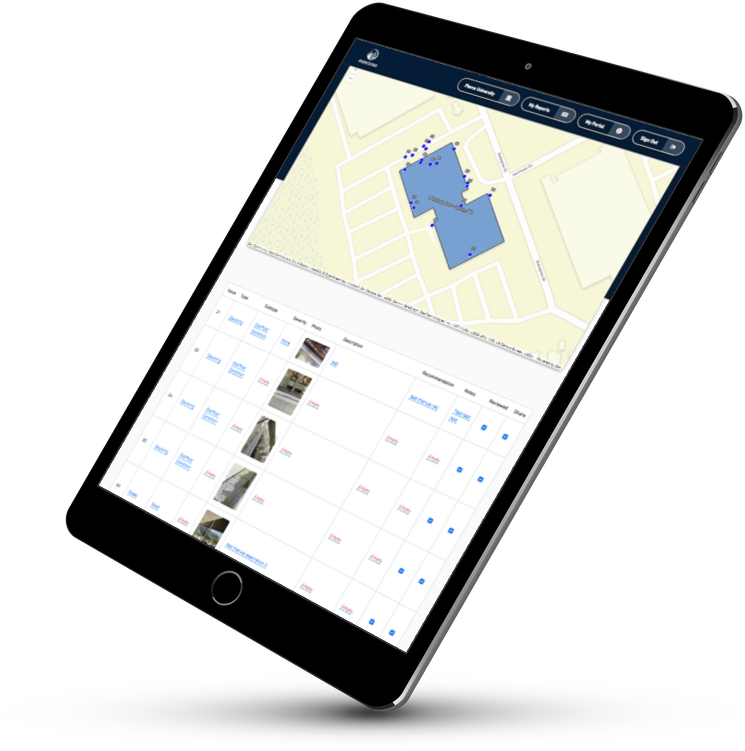 Pierce Priority
Safety

Standard

Our technicians are trained according to the latest industry standards and regulations specific to their focus to ensure they are safe while on the job and your services are up to code.

While on your property, our technicians are also a keen eye for areas of the building that are a potential threat, which will be reported following the service.

PIERCE is prepared to help you protect your tenants and reduce your property liability by maintaining the beauty and value of your building's exterior surfaces.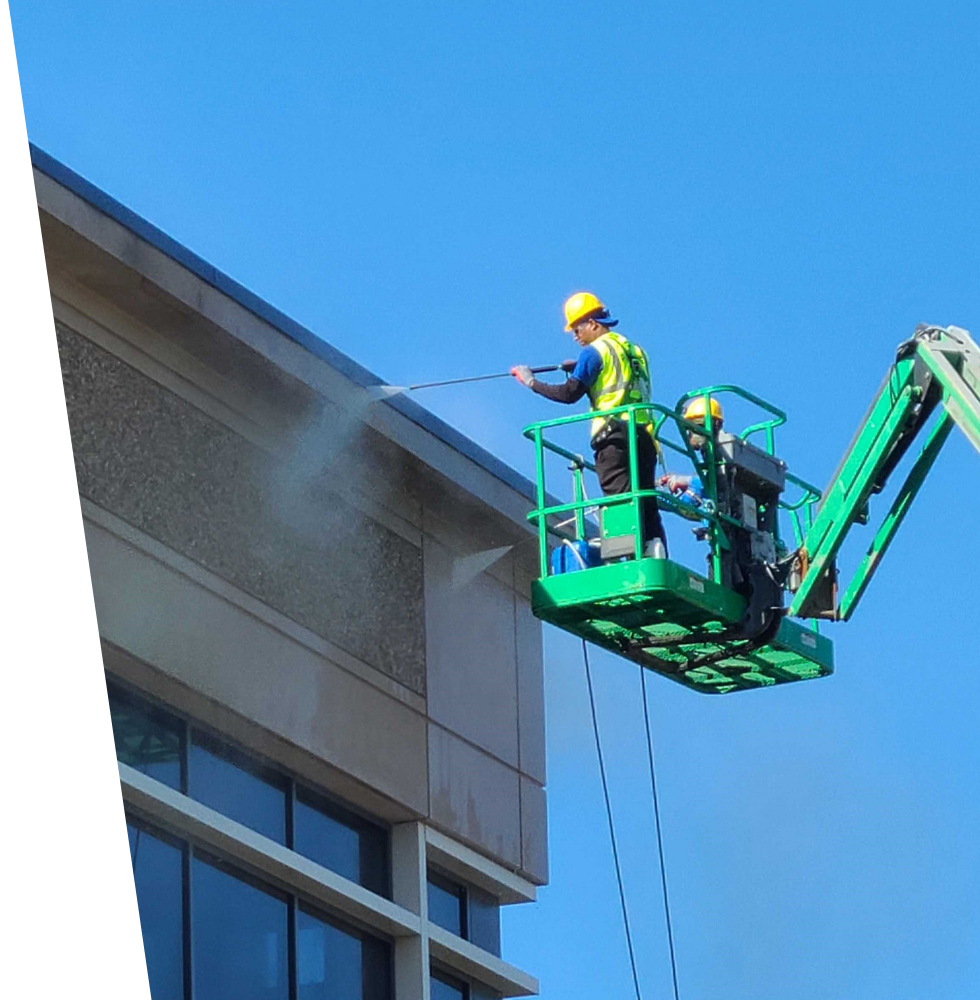 Their knowledge of the façade components, combined with their use of the PIERCE360 Platform, has made the process of gathering location-specific images very efficient, smooth, and cost-effective. They understand the process of getting buildings compliant with the city and are a great resource in executing this process for buildings in Boston.
Bob Keenan, President of Building Envelope Consulting
We started off using PIERCE Property Services for gutter cleaning and they did such a great job! We've had them do caulking, power washing, and window cleaning for us too. Their response is always quick, their work is professionally efficient & the price is always fair.
Director of Maintenance, Corcoran Management
Professional work from start to finish. Their detailed proposal was thoughtful, thorough and made my job easy. A pleasure to work with!
Property Manager, Barkan Management Company, Inc.
For us it's important to have vendors who we know are reliable and get the job done, and PIERCE has always delivered. If there are issues or questions they will bring them to your attention …that's why I rely on PIERCE.
RICH MARTELLI, CHIEF ENGINEER – 401 PARK
Over the last 10 years, we have revitalized our property. It's one thing to renovate it, then you have to maintain it. That's where PIERCE came in.
ALLAN LUCIW, SENIOR PROPERTY MANAGER – THE DISTRICT
PIERCE sent some guys over right away, on a Saturday, to shovel off the roof above our elevator machine room and stop a leak that was causing large volumes of water to get into the elevator equipment and down to the main lobby. It saved us a ton of money in elevator repairs. I really appreciate the response time and Pierce's ability to help with random jobs like this one.
Tim Rivett, Samuels & Associates
It's been a pleasure working with the PIERCE Property Services team for power washing services, caulking, and window cleaning. We appreciate their partnership in maintaining the exterior envelope of our properties and always find them to be responsive, reliable, and competitively priced.
Senior Property Manager – National Development
The PIERCE360 portal is impressive and very user-friendly. It's a great tool for all of PIERCE's customers!
Chris Kilday, Facilities Engineering Manager II – Whitehead Institute for Biomedical Research
What you get with
PIERCE specialty services

:
Preserve your building's image
and reputation by eliminating bird infestations
Avoid costly damage
to exterior walls and foundations by maintaining clean gutters
Have someone to reach
those high access cleaning and repair needs (think skylights, chandeliers, atriums, stairs, high ceilings, domes, elevator shafts, etc.)
We are also experts in
Restoration

and

Waterproofing